WELCOME!
At Living Our Priorities we believe that true transformation happens when we APPLY biblical and practical principles to our lives. That is why every product available in our shop has been created for the sole purpose to provide the tools you to need to transform your life in the areas of faith, family and community.  Our products are digital files (PDF or Video Courses) so that they are delivered immediately to your email inbox for instant download after purchase.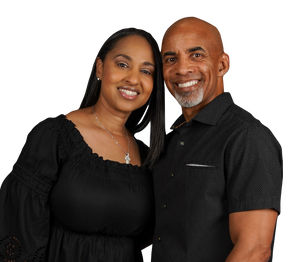 ANDRE & TIMBERLEY
We do life together; loving God, raising children and helping others find the balance in life.
We have spent over a decade living within the priorities of God and now we find great joy teaching others to do the same.
The Living Our Priorities Shop provides our readers the tools they need to apply the principles we share on the blog.
Thank you for shopping with us today and we hope you visit us often to see what's new!